So you've found a life partner – congratulations! But for what comes next, you'll have to sweat it through with him/her. Most of your prenuptial time will be spent together planning your marriage, but there's one decision above all that envelopes how you visualize the rest of your life together – your wedding venue. Is there anything better than stepping into a romantic wedding venue with those you love? A place where the lingering air of love is also filled with people close to you, the aroma of fresh food, and the rubbing of chairs on carpets. Choice has always been a boon in small amounts – but you've probably explored a lot of venues right off the bat. Let's start making your list smaller based on what (and where) you want your special occasion to be; let's list down some criteria:
Price
Probably the most important criteria in this list. To get married at a specific venue, you have to be able to afford it. Worrying about not being able to afford your favourite place is akin to crying over spilt milk – except the milk is theirs and you haven't paid for it. Discuss with your spouse and fix a budget for the venue. Ring up every venue you feel like, and converse from enquiry to bargains.
Capacity
Maybe you have envisioned your wedding to be at a huge hall, but you plan to invite only a few people; maybe you want it to be grand, but the venue cannot host so many people. The compromise between the capacity of your venue and the number of invites sent should be well balanced – a large hall with a few guests is awkward, while a small one with a lot of guests is … sweaty at best.
Availability
Say you've shortlisted your venue based on the above criteria; affordable price, sufficient capacity. And now you're ready to fix a date – oh wait, they have already rented it out to somebody else on that date. Depending on how important it is for you to get married on a given date, prioritize this criterion above others. Just remember that the more flexible you are about your wedding date, the easier it is to find an available venue.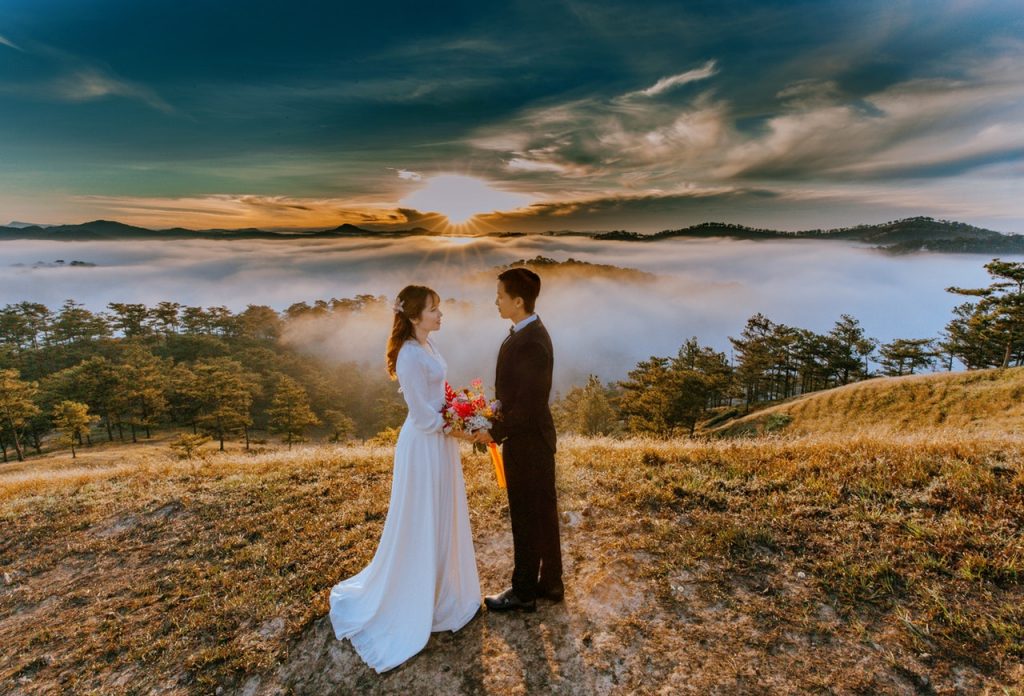 Theme
Do you have a theme planned for your wedding? Try to find a venue where you'll get to work hands-on. Enquire for venues where you'll get to hang your white festoons that go with your vanilla gateaux and white suit/dress (if that's the case). Or maybe you have different plans and cannot work towards a theme – try to find venues where they have a one-size-fits-all approach.
Timing
Inform the venue beforehand if your wedding is short or long, or if you'd like them at midday or midnight. That way, your possibilities for dates go up, and you get to know earlier if you'll be able to perform ceremonies without any mild disturbances/law-breaking.
Instincts
And finally, go with your gut feeling. Do you feel that the venue you've chosen will suffice? Do you feel like a compromise in any of the other criteria would be worth it if you got the other venue? Go for it. Again, this is a two-person journey – you don't want to hurt your spouse's feelings even before the journey begins!
Tip! Plan your honeymoon at the same destination
If you're getting married in, for example, Tasmania, you might want to look at options nearby for your honeymoon. Have a look at Tasmanian honeymoon packages and book it in early.
Sitting behind this desktop writing this blog, it is for sure that wedding planning is a job easier said than done. But we do hope we have managed to lift some of the burdens off your shoulders with this article. If you'd like to reduce the stress further, we'd advise you to hire a wedding planner.